Better Plotting
The plot rendering engine has been updated using shader programs (OpenGL) for better and faster graphics.
FLAC3D 7 automatically switches to DirectX translation (ANGLE) when working in the Windows Remote Desktop environment.
Users may switch to DirectX manually in event of OpenGL driver issues via the Startup dialog under the Options menu item.
Added ability to sync cutting panes across multiple plot-items.
Highlight, select, and copy plot-item ranges to other plot-items.
Added ability to sync and cut & paste camera view settings across multiple plots so that changes in one plot adjust the view in all synced views.
New Tools
All documentation is provided in HTML and may be viewed within FLAC3D as a dedicated, context-aware (F1 key) pane or in the system default browser.
Model pane enhancements:

Structural elements (e.g., cables, beams, rock bolts) can now be viewed, selected, and assigned to groups.
Constitutive models can now be assigned to to selected zone groups.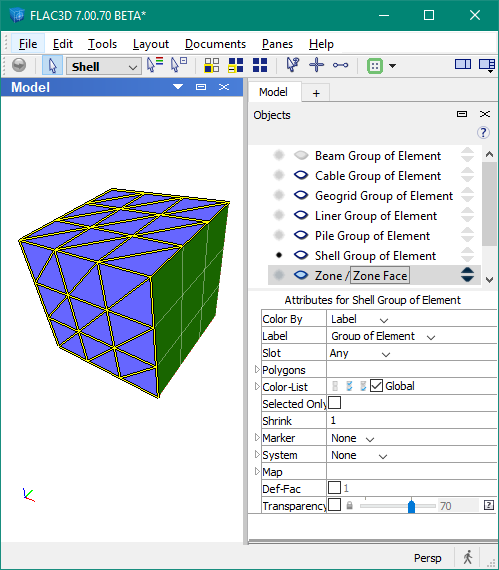 Internal face control points (black controls in the image below) have been added to the Building Blocks pane. This allows specfication of block curvature at the surface, and it makes effective draping more straightforward, requiring fewer blocks.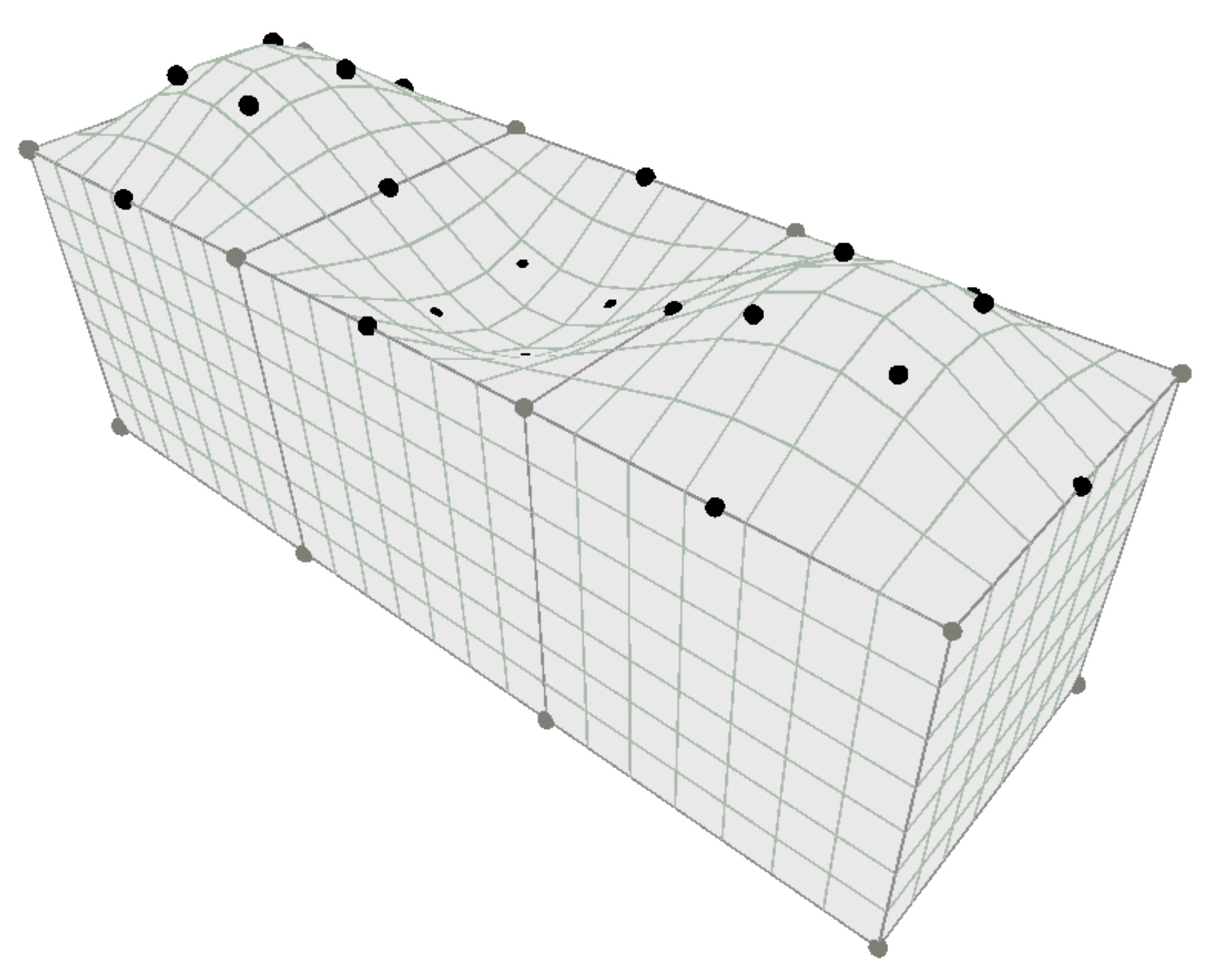 Dialog improvements include:
Streamlined file menu, including a fly-out list of recent projects
Open projects via the open items dialog
Add your favorite folders to the open dialog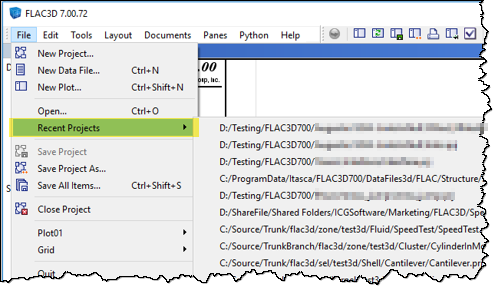 Unstructured Meshes and Geometry
An unstructured mesh generator has been added to the FLAC3D 2D extruder.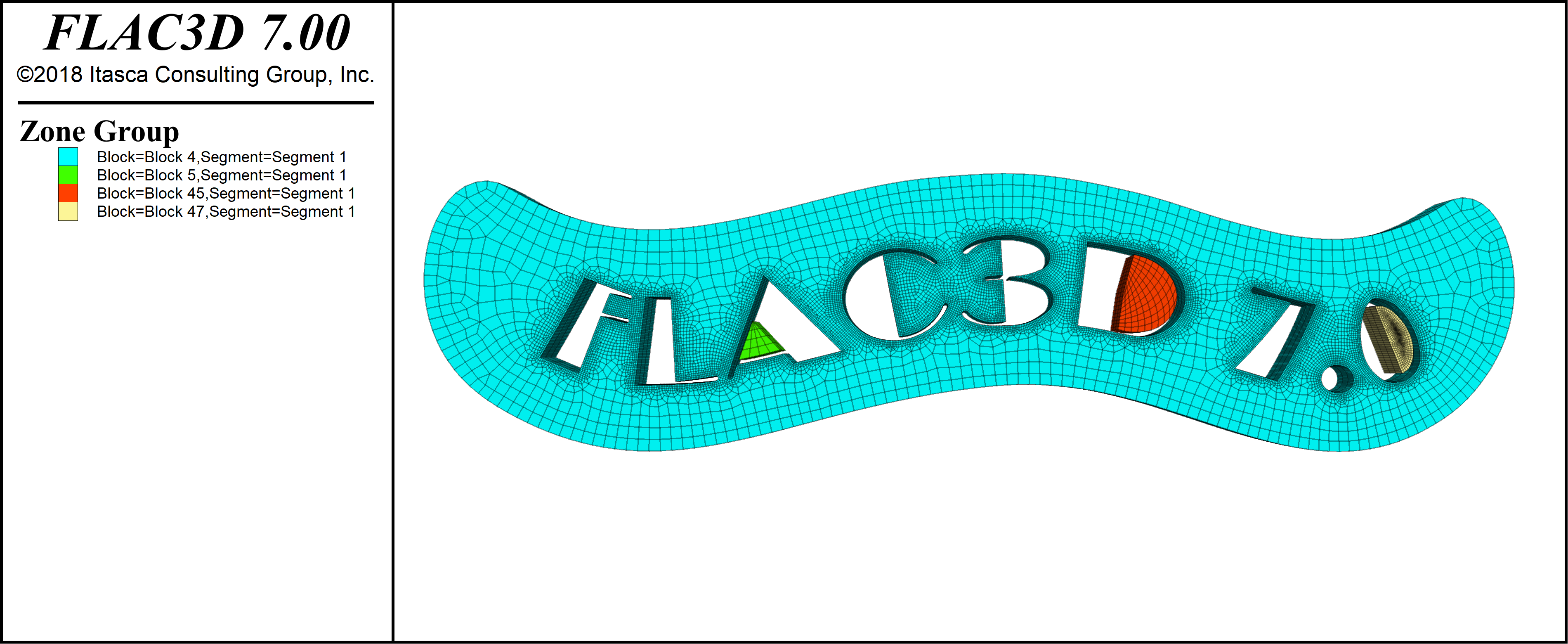 The 2D extruder can now import a complex set of edges from DXF as geometry and automatically convert them to extruder edges and create an unstructured extruded mesh.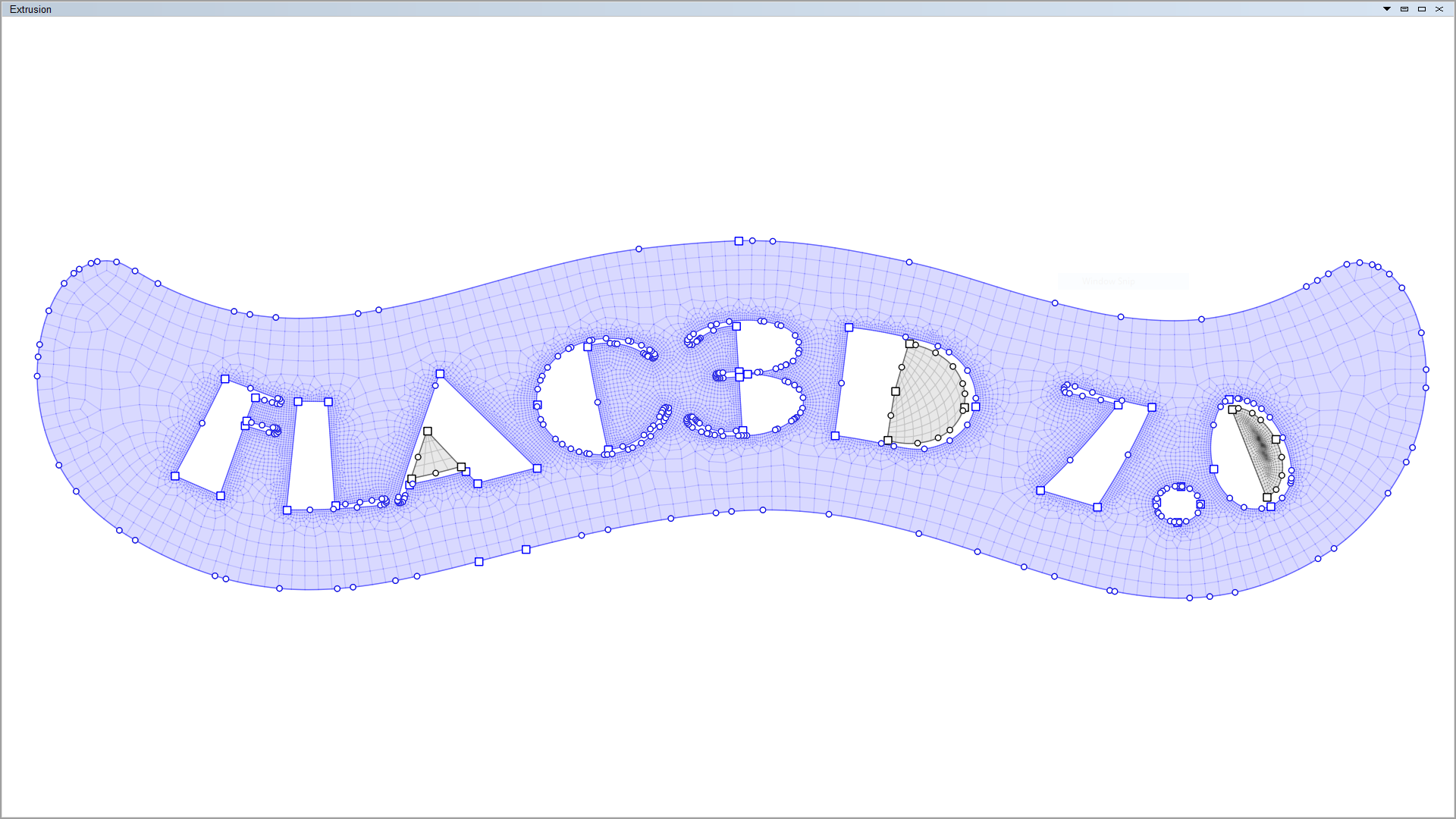 A Geometry pane has been added to visualize and interact with imported geometric data and better manage geometric data imported from DXF files.
The Geometry pane also has the ability to create and edit geometry sets.