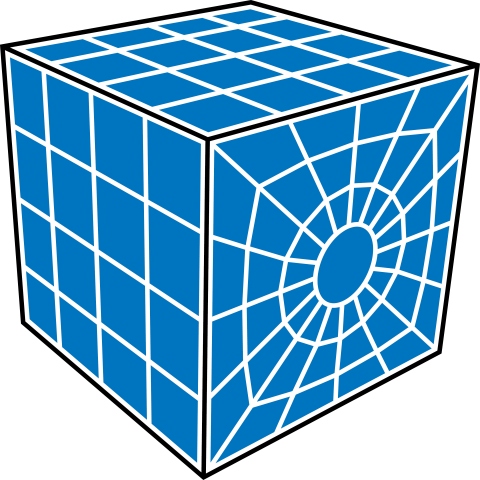 Online
Dec 20, 2023 - Dec 21, 2023
This training is an introduction to continuous modeling with FLAC2D and FLAC3D. At the end of the course, participants will master the graphical interface, documentation and the main modeling steps. Concepts are illustrated using a tunnel excavation example, from building the model geometry to results analysis. This introductory course provides the foundation for more advanced use of the software, which can be covered in more specific training modules.
Software Tutorials
In this tutorial we will briefly cover the MINEDW user interface, its components, and the MINEDW Menu with the different options and tools it provides to build numerical models.
A tutorial showing how to create a structured mesh in FLAC3D 7.0 using the extruder pane.

In this tutorial, we review how to automatically skin models, identify and group zone faces, and interactively select and group zones and zone faces. This tutorial also illustrates using the Model Pane to interactively add a shell structural element along a tunnel.
Technical Papers
The Fabian orebody is a non-daylighting iron orebody in the LKAB Malmberget Mine in northern Sweden. During 2010, a prognosis of the cave development in the Fabian area was developed, based on compilation and analysis of all available material. In March 2012, a new cave crater formed on the ground surface above the Fabian orebody, similar to what was predicted. The prognosis is compared with observations of the caving and the differences and implications quantified. A program for continued monitoring of mining-induced deformation in Malmberget is also described and a criterion for allowable mining-induced surface deformations is proposed.

Itasca Denver, Inc., (Itasca) in conjunction with Newmont Mining Corporation (NMC) developed a numerical model to estimate gold (Au) production from NMC's heap-leach operations.