Griddle offers engineers and scientists both automatic, interactive, and easy-to-use surface meshing and volume grid generation capabilities for FLAC3D, 3DEC, and many other engineering modeling formats, including ABAQUS, ANSYS, NASTRAN, LS-DYNA, VRML, and CSV. Griddle is a plug-in for Rhinoceros 3D (Rhino)* CAD software, leveraging the powerful CAD tools available in Rhino.
Using Rhino tools, you can easily:
Create and work with points, point clouds, curves, surfaces, meshes, and solids.
Extrude complex tunnel profiles and paths.
Define construction stages.
Import project geometries from other formats (e.g., DXF, DWG, etc.).
Add structural element (support) geometry for liners, piles, concrete reinforcement, and rockbolts using offsets, arrays, and rail tools. Export these as DXFs and import directly into FLAC3D or 3DEC via the model pane.
And much more…
With Griddle you can quickly mesh very complex geologies and engineering structures:
Incorporate natural structures such as faults and joints. These structures, including free internal surfaces, are automatically retained as grid faces in FLAC3D and as joints in 3DEC models, making it easy to identify them for property or interface assignment.
Easily define geotechnical units.
Extrude surface topography to quickly form high-quality model domains.
Intersect and refine surface meshes, ensuring high-quality conformal meshes.
Repair poor-quality meshes to prepare them for volume meshing.
Create unstructured volume meshes to fill watertight domains and/or structured volume meshes to fill Rhino solids.
Assign names to objects, which are transferred as group names in FLAC3D and 3DEC.
And much more…
Griddle consists of the following components available on the Griddle toolbar in Rhino.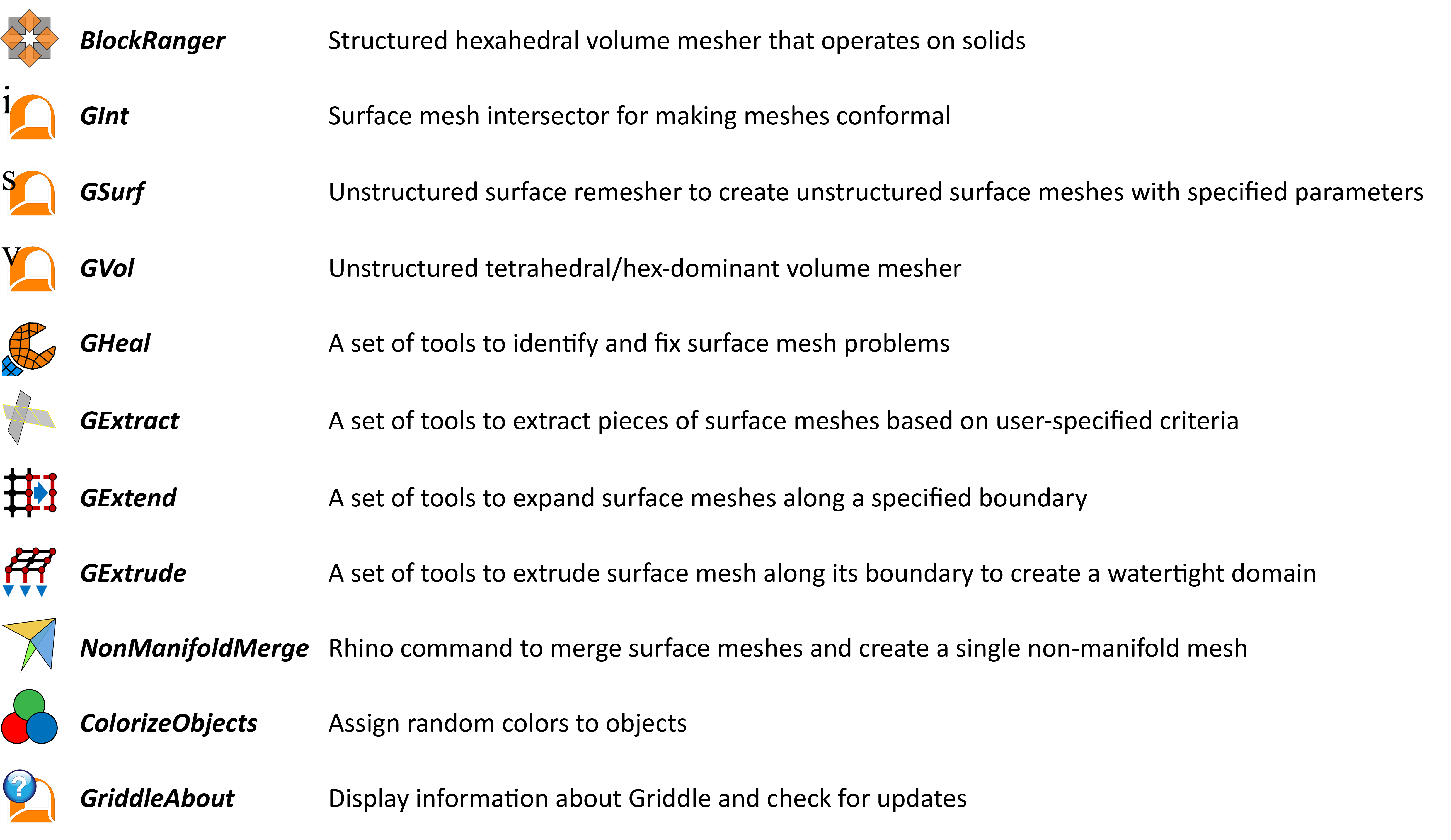 Griddle creates structured hexahedral volume meshes with meshing tool BlockRanger (BR) and unstructured tetrahedral or hex-dominant volume meshes with meshing tool GVol. A structured mesh is characterized by the regular connectivity between elements and typically has well-shaped elements, whereas an unstructured mesh is identified by irregular connectivity. Structured meshes provide comparatively more accurate results for stress calculations than unstructured meshes. However, unstructured meshes are typically much faster to generate; they can be created for geometry of any complexity, and they are more effective for modeling sharper edges and corners.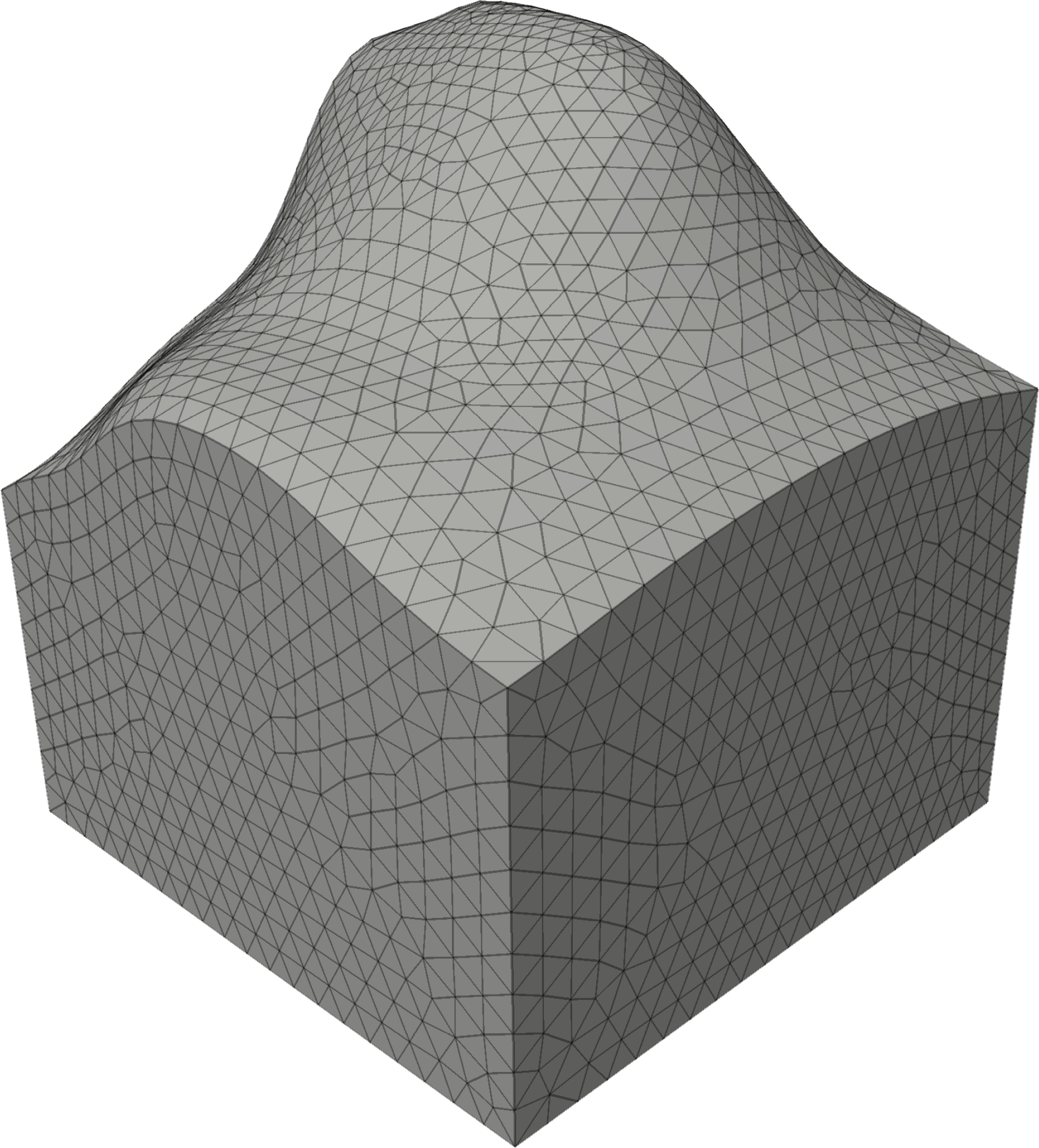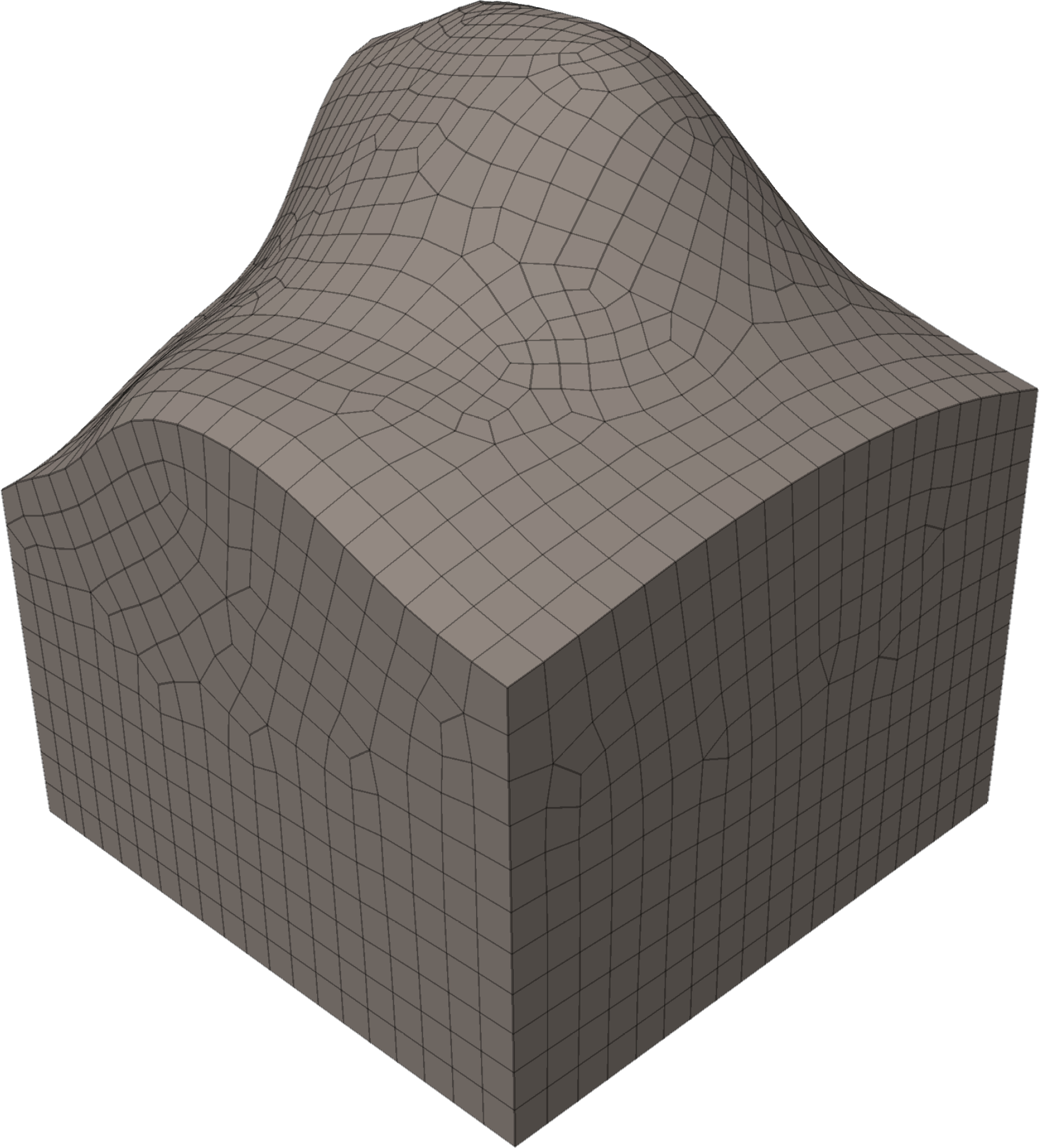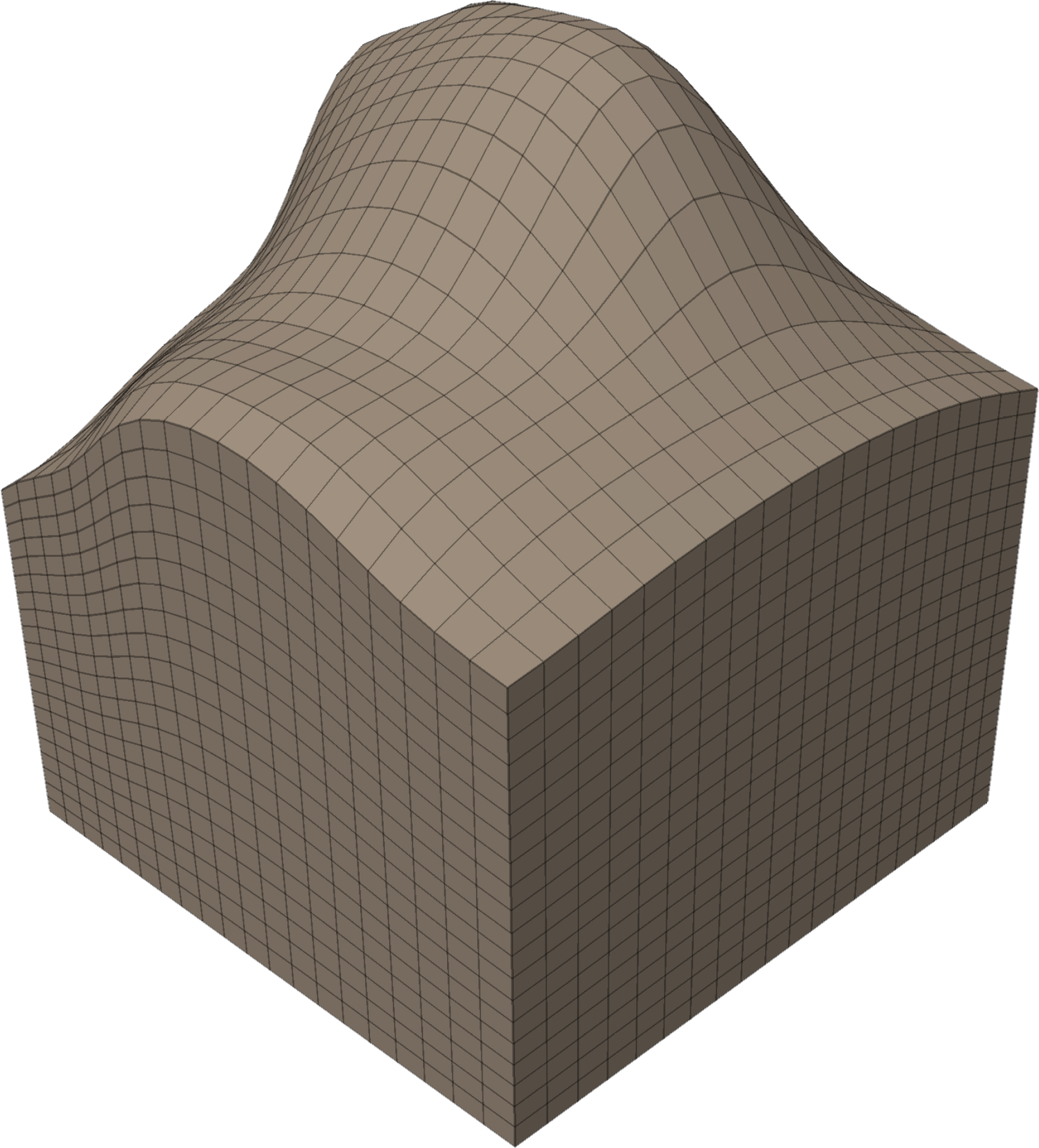 ---
*Rhinoceros 3D is developed by Robert McNeel & Associates and sold separately. Griddle is a plug-in application for Rhino 3D.