PFC 2021 Online, Live Introductory Training copy
April 12-15, 2021
US$4,000
50% Academic Discount Available
This four-day course provides guidance in the use of the Itasca codes PFC2D and PFC3D to simulate the mechanical behavior of granular and solid materials. The focus is on simulating the fracture and flow of brittle rock-like materials.
The PFC codes provide a general distinct-element engine along with PYTHON and the embedded language FISH, which provide full access to the internal variables of the model and allow one to implement user-defined behaviors. Most PFC modeling requires the use of PYTHON and/or FISH.
After the distinct-element framework that forms the theoretical basis for PFC is understood and PYTHON/FISH is mastered, the PFC codes can be used to simulate any physical process whose physics can be described by the interactions of discrete bodies.
The course combines lectures with hands-on modeling exercises; thus, each student should have their own laptop computer on which the PFC codes can be run. Each attendee will be provided PFC2D and PFC3D licenses for use during the course.
Instructor(s)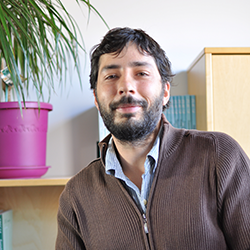 Mr. Emam has developed numerical models to investigate the relationship between the packing history of granular systems, their geometry and micro-mechanical parameters, and their large-scale mechanical properties (elastic moduli, friction angle, dilatancy, etc.). He is the Software Product Manager for PFC.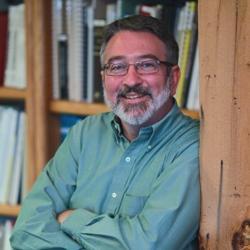 Dr. Potyondy has developed and applied both continuum and discontinuum models to represent damage and flow processes on both a macro- and a micro-scale. He has directed development of the PFC software, has developed the structural-element logic in FLAC3D and has developed novel techniques for applying micro-mechanical discontinuum models to fracture-related boundary-value problems, including the prediction of excavation damage produced by stress, temperature and stress corrosion.
Training Schedule
Day 1: Software Fundamentals
Itasca & PFC (consulting & software, PFC & other Itasca codes)
PFC: Historical Development and Engineering Applications
PFC Physics & Granular Flow
Hands On: Running PFC
Hands On: Simple Training Files (no FISH)
Day 2: Software Fundamentals (2) Morning
PFC and FISH
Hands On: Simple Training Files (FISH Tutorials)
Practical Items (e.g., model components — rigid blocks, traversing lists)
New in PFC 7.0
Day 3: Bonded-Particle Modeling Morning
Bonded-Particle Modeling (BPM), and The PFC Model1
Material-Modeling Support in PFC
Bonded-Block Modeling (BBM)
Hands On: BBM Exercises
Day 4: Workshop, Advanced Topics and Open-Floor Discussion Morning
Workshop example to be developed interactively
Overview of Remaining Features (brief)
Open-Floor Discussion: Each student presents their modeling goals, and we jointly formulate modeling strategies.
IS YOUR SOFTWARE UP TO DATE?

Upgrade to the current version now and receive 30% off your training course registration fee!
To verify the current version of your software, check the list located on our website: What date was my version of Itasca software released?
For pricing information contact https://www.itascacg.com/contact-itasca/software-quote-request
For further information contact education@itascacg.com