FLAC 2021 Online, Live Introductory Training
March 7 - 9, 2022 US$2,500.

Register before February 1 to take advantage of the Early Bird Price of $2,000

50% Academic Discount available for three-day introductory training.

Optional Focused fourth day, March 10, is available for an additional US$500
Fourth day focused options include Dynamics and FISH. If you choose to attend the fourth day, you will select only one option.
FLAC Training Registration Form

This course is suitable for new FLAC users as well as experienced users who want to become more familiar with the features available in FLAC version 8.1.
You will be provided full access to FLAC 8.1 for the duration of the course and must have a laptop with administrative rights and Windows 7, 8, or 10.
In addition to a basic introduction, you will be working through examples with the assistance of the instructors.
Some of the topics included are:

Grid Generation
Basic Material Models
Boundary Conditions/Initial Conditions
Effective Stress and Groundwater Flow Analysis

Soil/Rock Structure Interaction
Factor of Safety Calculation
FISH
Practical applications include Braced Excavation Analysis, Tunnel Construction, and Landfill Stability Analysis.
Instructor(s)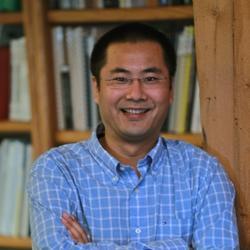 Mr. Wang, FLAC Product Manager, is a senior geomechanics engineer with experience in mining engineering and geotechnical engineering. His research involves numerical modeling and simulation, and has involved projects related to sheet-pile walls with retained slope, mine-void detection using geophysical methods and stability of underground mines.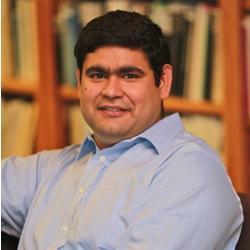 Dr. Varun is a geotechnical engineer with specialization in earthquake engineering and soil dynamics. He has experience with analytical and numerical modeling and has been involved with projects related to seismic hazard mitigation for waterfront structures, dynamic response of foundations, site response, and soil-structure interaction.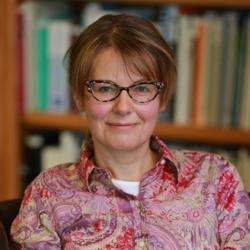 Dr. Radaković-Guzina's research has focused on the areas of structural dynamics, non-destructive characterization of concrete, damage mechanics and wave propagation. She is responsible for FORTRAN and C/C++ programming development and support for Itasca's FLAC and FLAC3D software, and she assists with the development and testing of the Graphical User Interface (GUI) for Itasca codes.
Course Schedule


Day 1
• Introduction to FLAC
• Introduction to the FLAC Graphical Interface
• FLAC Theoretical Background
• FLAC Operation
• Grid Generation
• Basic Material Models
• Boundary Conditions / Initial Conditions
• Solution
Day 2
• Introduction to Effective Stress and Groundwater Flow Analysis
• Soil/Rock Structure Interaction
Lunch
• Factor of Safety Calculation
• Introduction to FISH in FLAC
Day 3 (At least two practical applications will be covered)
• Practical Application 1 - Braced Excavation Analysis
• Practical Application2 - Tunnel Construction
• Practical Application 3 – Landfill Stability Analysis
Day 4 (Dynamic Option)


• Dynamic Analysis
Considerations when running dynamic analysis:
• Practical Exercise
Pile-supported wharf on liquefiable soils:
Day 4 (Advanced FISH Option)


• Introduction and tools
• Fish Basics
• Fish for FLAC
• Further topics
IS YOUR SOFTWARE UP TO DATE?
Upgrade to the current version now and receive 30% off your training course registration fee!
To verify the current version of your software, check the list located on our website: What date was my version of Itasca software released?
Contact software@itascacg.com for pricing.